Next to the Market Cafe is a space that's funky, fresh and fun. The Tangerine Dream is the creation of one of our on-staff designers, Donna Honkomp.
Donna has been with Woodstock Market since we opened. You may remember, her first space was called Design Hound. You'll still find Donna's one-of-a-kind, custom upholstered chairs named for beloved dogs in her life, other great dog-inspired decor and even beds, bowls and accessories for a four-legged friend.
In Tangerine Dream you'll also find vintage cowboy boots, ruffled up fatigue jackets, and a great local line of t-shirts, jeans, belt buckles and cuffs called Dang Chicks that's loved by the likes of Miranda Lambert.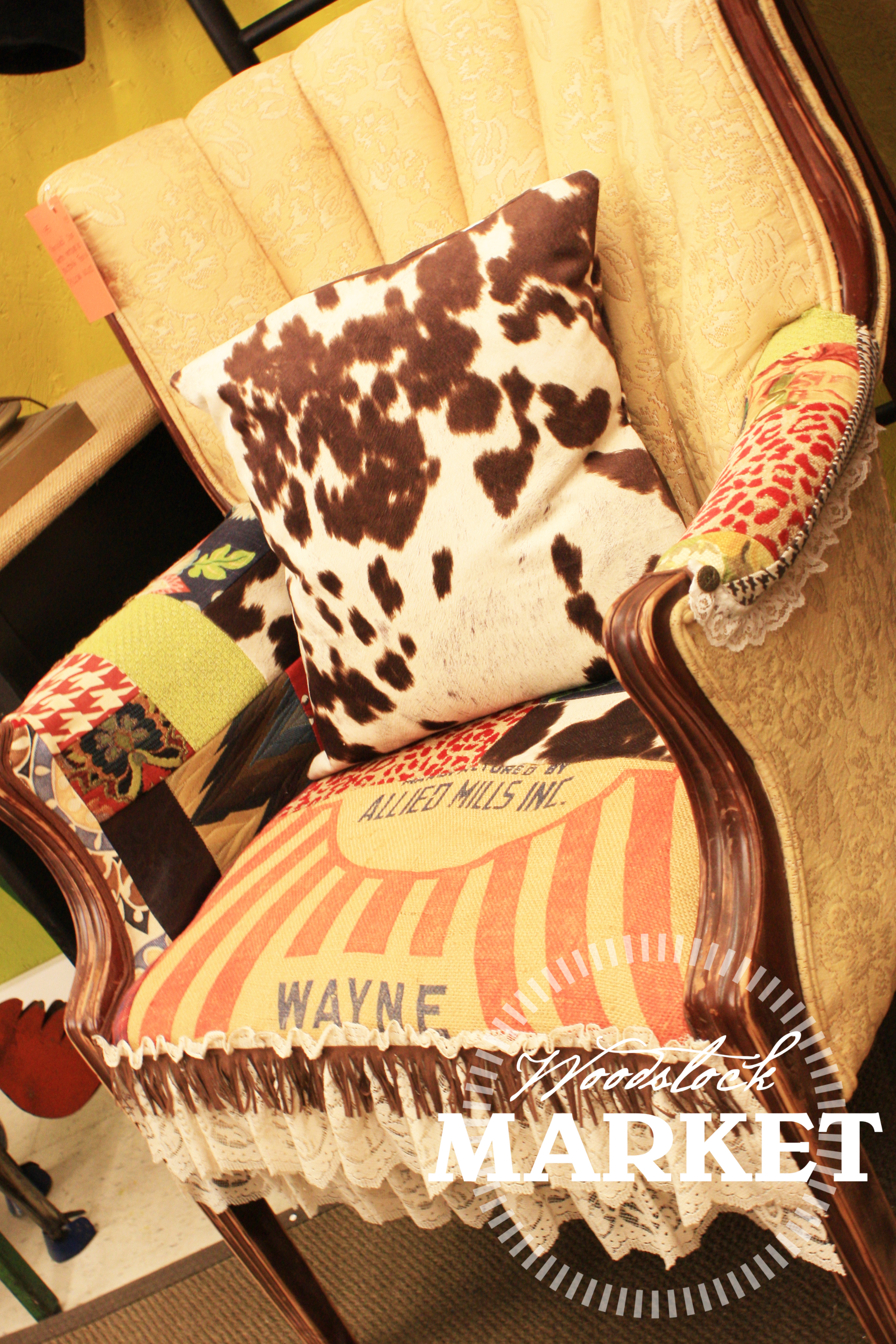 We hope you'll follow Tangerine Dream on Facebook. And be sure to come see Donna's latest display in our lobby during Market Days this weekend. The theme of this month's garden inspired window display is A Fresh Crop!